Only A Dim Image Dessert Theatre
"What we see now is like a dim image in a mirror; then we shall see face-to-face. What I know now is only partial; then it will be complete"
1 Corinthians 13:12

Only A Dim Image Dessert Theatre Presents ~

"

The Philadelphia Story" by Philip Barry
Tracy Lord, the beautiful, haughty socialite, and former wife of Dexter Haven, is on the brink of re-marrying. When a handsome tabloid reporter enters the scene, combined with a bit too much champagne, Tracy suddenly finds her cold, unforgiving exterior crumbling beneath the words and wits of the three men after her confused heart.
This classic play was the basis for the 1940 American romantic comedy film of the same name, starring Cary Grant, Katharine Hepburn, and Jimmy Stewart.
Thursday, November 13 7:30pm
Friday, November 14 7:30pm
Saturday, November 15 7:30pm
Sunday, November 16 3:00pm
Thursday, November 20 7:30pm
Friday, November 21 7:30pm
Saturday, November 22 7:30pm
Performances take place at the gorgeous Southern Theater.
Tickets are $23 for adults and $18 for students or groups of 15 or more. Ticket price includes dessert!
Click on the link below to reserve your tickets!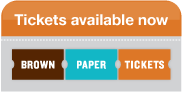 Directed and Designed by Calyssa Hall, Music Direction by Dr. Gary Bird,
Choreography by Ryan Scott, and Technical Direction and Design by Brian McTier.